Signs You Need Hot Water Heater Maintenance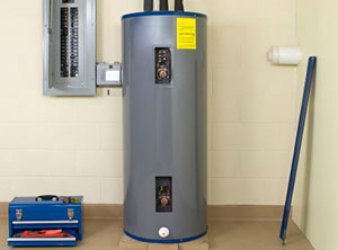 Is your water heater starting to make sounds like a monster? Does it make a popping sound every time someone takes a shower? Weird sounds and poor heating are two huge signs that you need hot water heater maintenance and water heater repair. Take a moment to learn a little more about the reasons that water heaters fail and what you can do to get ahead of problems.
Hard Water Is Hard on Your Water Heater
People who live with hard water know that it can have an effect on their skin, the glass shower doors, bathtub enclosures, dishes that run through the dishwasher and more. But did you know that your water heater could be suffering the worst damage? It's true. Hard water is compromised of minerals and other substances that create sediment. Sediment is present in your water pipes and can settle into the bottom of your tank water heater.
When sediment is left in the bottom of the tank, it can affect the performance of the heating element and lead to poor heating. One of the best things you can do for your hot water heater is to have it flushed annually and consider purchasing a water softener or whole-house filtration system to lessen the effects of hard water.
Poor Installation Can Lead to Less than Desirable Performance
Many people like to save money by installing new plumbing appliances like water heaters themselves. While this is a way to save money in the short term, it's not a good idea if you want to feel confident when you use your water heater. At Ventura ASAP Plumbing and Rooter, we encourage people to have their water heaters installed professionally. Professional installation ensures that the unit is hooked up the right way and will work for you without fail for many years to come.
Lastly, make sure that you maintain your water heater from year to year. Hot water heater maintenance in Ventura, CA, is affordable and accessible to everyone. When you get ahead of problems, you won't have to call an emergency plumber in the middle of the night.