Uh-Oh! Does Your Basement Plumbing Needs a 24 Hour Plumber?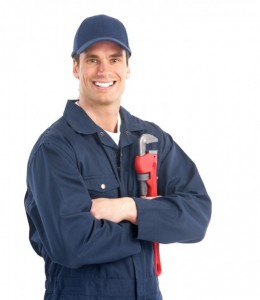 Are you experiencing basement plumbing issues? Do you catch a whiff of mildew every now and then? Have you noticed wet spots on the floor? Maybe you've noticed your water bill has increased and you don't know why? These are signs that you may have a hidden leak that could be located underneath your home's slab.
Hidden Leaks 101
Concealed leaks can happen anywhere: behind walls, in ceilings, and in yards. However, one of the most destructive type of hidden leak is called a slab leak. This leak happens when water pipes burst or slowly leak because of a crack or complete break in the pipe.
Slab leaks are particularly destructive because they can go unnoticed for a long time. Some leaks can be present, slowly creating damage, for as long as several months before homeowners are alerted to a problem.
Homeowners may think they are at the mercy of these leaks without any options, but this isn't true. At Ventura ASAP Plumbing and Rooter, we offer state-of-the-art leak detection plumbing services designed to detect the smallest vibrations from the tiniest leaks. Locating small leaks and making quick repairs is the number one way to prevent major basement plumbing issues.
Call a 24 Hour Plumber Now!
As your top-rated Ventura plumber, we never want our customers to wait to call for plumbing service. At the moment you believe there is a problem, please pick up the phone and call for leak detection plumbing service. When these problems are taken care of right away, the chances of major basement plumbing repairs are reduced and the cost is less.
At Ventura ASAP Plumbing and Rooter, we save our customers money across the board. For experienced, licensed plumbers who genuinely care about you, call us today. Our 24 hour plumbers are available when you need us the most!